More Information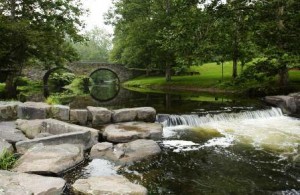 This 20-acre park features a three-arch stone bridge originally built in 1880 by Henry and Philip Hembt. It was restored in 1980-81 by the Division of Public Works and is listed on the National Register of Historic Places.
Fishing is permitted in the East Branch of the Callicoon Creek. The park also includes the Worthington and Bridge trails. A childrens' playground, picnic area, interpretive signs, and restroom facilities are available.
DIRECTIONS: The Stone Arch Bridge Park is located in the town of Delaware and found at the intersection of Routes 52 and 52A.